For so many people, working from home has become the norm. Last year, as a result of national lockdowns, unprecedented numbers of people were asked to work from home and although lockdown measures have relaxed, many of us continue to work from home and have set up a home office in order to keep work and home life as separate as possible.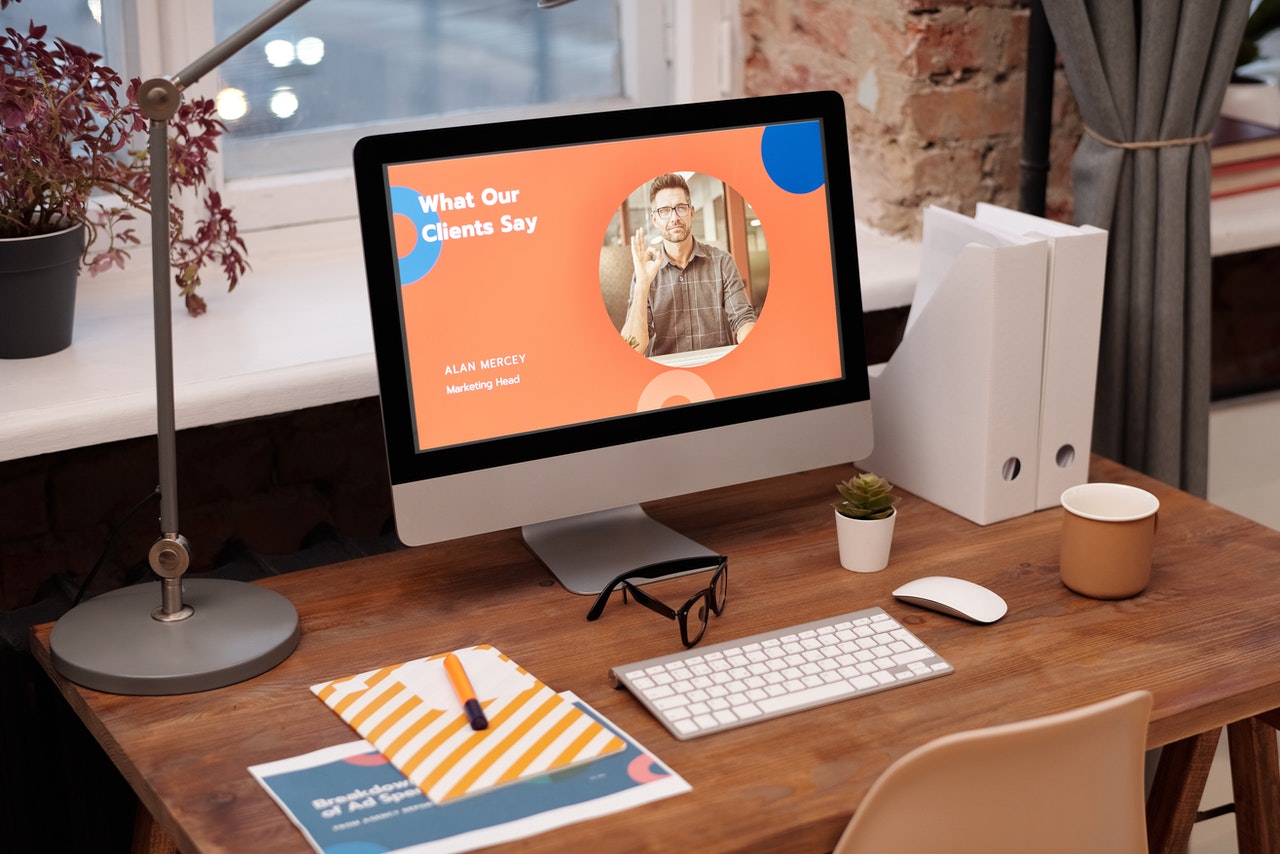 Whilst the risk of Coronavirus is certainly reduced by working at home, working remotely doesn't inherently keep you safe from all health and safety risks, so aside from the fact that we should all be staying on top of our cleaning and hygiene at the moment, it's important to make sure that your home working space stays clean and free of clutter.
Take a look at our simple tips for keeping your home office clean.
Keep your desk clean and clear
Your desk is probably home to most of what you need to carry out your daily work tasks. Your computer, keyboard, phone, stationery, paperwork and a range of other accessories are likely sitting on your desk, along with tea and coffee mugs and snacks. As a result, it's important that your desk receives a deep clean on a regular basis.
To make sure your desk remains as clutter-free as possible, it's a good idea to spend a few minutes once or twice a week sorting through any piles that form on your desk. Clear away the clutter on your desk and dispose of any paperwork or files that you don't need anymore. Once you have cleared your desk as much as possible, you can wipe it over using an antibacterial spray and a dampened cloth.
It's always a good idea to keep some antibacterial wipes close by.
Make sure you are sanitising your hands regularly
When you are working at home, it's easy to fall out of habit of washing your hands regularly. It's important to wash your hands with soap or use hand sanitiser throughout the day. If you live with other people, it's also important to ensure that they also get into the habit of sanitising their hands regularly.
Why not keep a bottle of hand sanitiser on your desk?
Focus on contact hotspots
There are certain areas throughout your house, including your home office, that are contact hotspots. These are the spots that people are most likely to touch, for example:
Door handles
Light switches
Phones
Computer mouse and keyboard
Remote controls
Office chair arm rests
These are the spots that you need to focus on the most when it comes to cleaning your home office and ensuring the room is as hygienic as possible.
Avoid eating at your desk
It's easy to be tempted to eat at your desk while you catch up on admin tasks, or even just surf the internet on your lunch break. However, unless you have just deep cleaned your desk, it is not likely to be a hygienic space to eat. Food crumbs and bits can also get left behind, trapped in your keyboard, contributing to germs and potentially leaving a bad smell.
Invest in house cleaning services
To help ensure your home office is deep cleaned on a regular basis, you can always hire a professional domestic cleaning service. House cleaners can deep clean any room of your house, including your home office.
If you are looking for a reputable cleaning service in your area, you can call Domestique today on 0845 625 9895 to find out about cleaning services in your area.