While coronavirus restrictions in the UK begin to relax and many public places are opening their doors again, social distancing and strict hygiene remain just as important. While enjoying some of this new freedom, it is important to continue social distancing, wearing your mask, staying within your bubbles and maintaining excellent hygiene. This includes disinfecting your home and everything in it to eliminate bacteria before it spreads.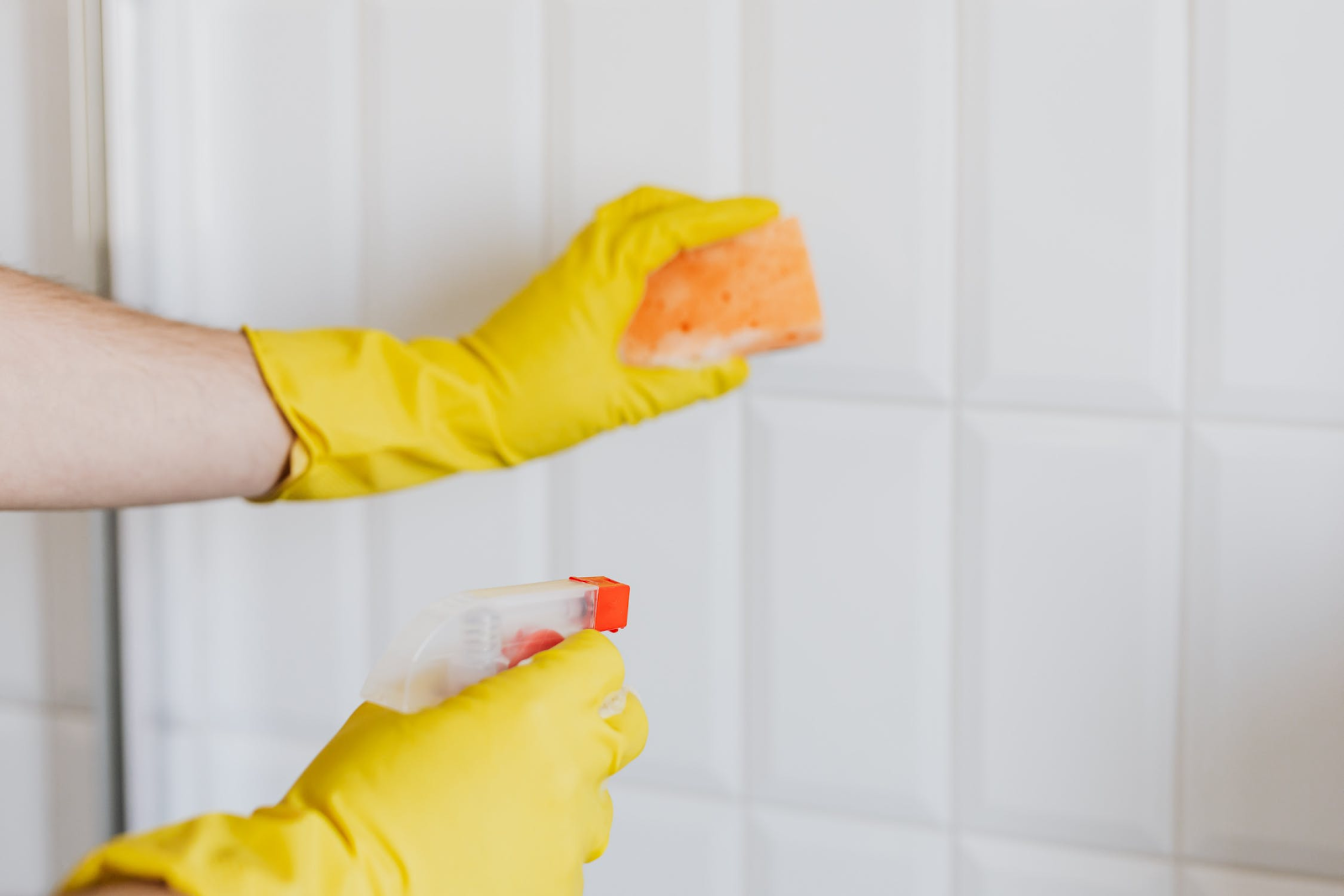 While the task of disinfecting the entirety of your home may seem overwhelming at first, breaking the task down can make it much more manageable.
Disinfecting vs Cleaning
During this time, it is important to understand the difference between cleaning your home and disinfecting your home. At the moment, killing germs should be your goal, especially if you are living with anyone who is ill or high risk.
Cleaning can be completed with soap or detergent and warm water. This removes dirt and grime and can wipe away some germs. Whereas disinfecting your home with the right products kills a higher percentage of germs, leaving them unable to reproduce.
Don't forget to make sure that clean surfaces are dry, as signs of damp can help remaining germs to survive and possibly multiply where there is enough water.
See below our guide to disinfecting your home and everything in it.
Popular Touch Points
Regularly disinfecting popular touch points throughout your home and garden (don't forget your gates) should be high priority on your cleaning checklist. This includes - but is not limited to - the following:
Door and window handles
Food preparation surfaces
Light switches
Desks
Stair banisters
Remote controls
Kitchen appliances
Toilets and sinks
Keyboards and mice
Deliveries and shopping
Bags, money wallets and credit cards
If you have people from separate households as part of your bubble, have hand sanitiser ready for when they visit and disinfect where they have sat and touched once they leave.
Washing Your Clothes
In addition to your clothes, cleaning your fabric facemasks in the washing machine can kill bacteria. Using your usual laundry soap and drying it at a slightly higher temperature than you might already should disinfect your clothes.
Don't forget in between cleaning too, by washing your hands and any surfaces your dirty clothing will have touched.
Disinfecting Technology
With so much of our time being consumed by technology, our hands always seem to be fixed to keyboards throughout the day. Therefore, it is important to wipe down your phones, smart tablets, laptops, desktop computers and gaming consoles often. To avoid screen damage and scratching, research how to clean your screens instead of going straight in with a wet wipe.
Returning to Your Home
Under the current lockdown guidelines, many more public places are open for business. Therefore, it is important to ensure that everyone in your household continues to wear masks and social distance while they are in public. Then when returning home, everyone should wash their hands for a minimum of 20 seconds with soap and water. Clothes should be washed and all tissues that have been coughed or sneezed into should be disposed of safely.
If you are living with anyone who needs to be shielded, giving them their own room if possible will help. Also, allowing them to use communal spaces first after being cleaned will help them to stay safe. For example, using the bathroom first every morning to wash and brush their teeth.
Disinfecting Your Home
Home and personal hygiene is more important than ever right now. Therefore, disinfecting your home and everything in it routinely is essential for your safety and wellbeing. This is especially important if you are currently leaving your home to go to work or live with people who are high risk.

For help with maintaining a higher level of hygiene and cleanliness in your home, our home cleaning services are available. To enquire, please call our team on 0845 625 9895.