With many people spending more time at home due to the Coronavirus lockdown, there are more opportunities to notice things such as dirty marks, streaky windows or clogged drains. The good news is that we have got some great cleaning tips for you that involve using something we all have at home - salt.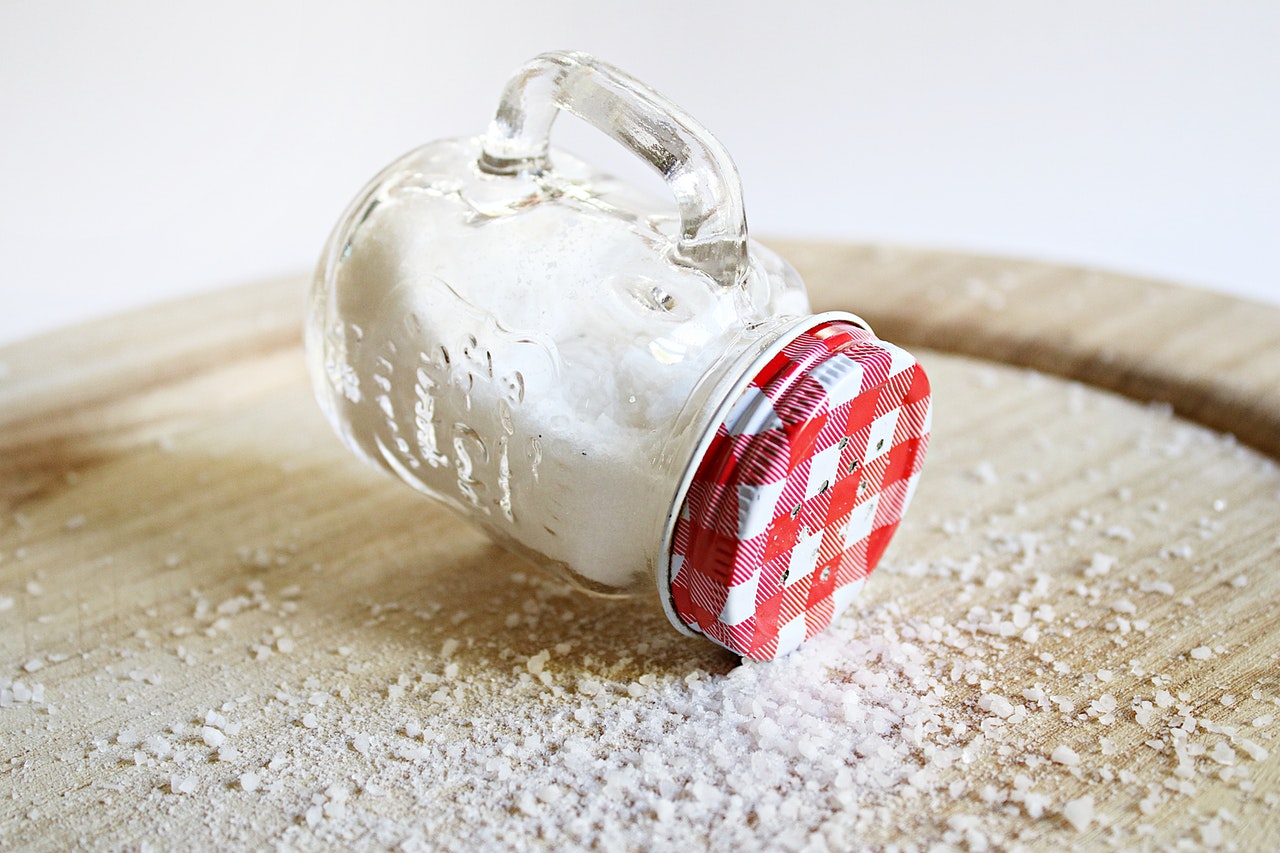 Please read on for some simple cleaning tips that are literally worth their salt!
Salt as a stain remover
Did you know that salt is a great stain remover? A paste made of salt and warm water can be applied to the stain to help lift it from the surface. Perhaps its greatest property is that it is a fantastic absorber, so if you apply salt to a stained area, such as carpet, as soon as the stain occurs, it can soak up the worst of the staining. Then you can vacuum the salt up after a short while and treat with a carpet cleaner to remove the rest of the stain.
Just be careful not to use a salt paste on any surface that is easily scratched.
Make jars sparkle with salt
Rather than putting them out for recycling, it's great to reuse glass jars and containers at home for food storage or for when you make jams and pickles. However, if you want to reuse the container you need to first make sure that it is clean, and this can be tricky, especially getting to the bottom of the jar. This is where salt can be your saviour. Simply put some warm water in the container and add salt. Leave for five minutes or so, and rinse well. This leaves your containers clean and odour free.
Unclog your drains
A mixture of salt, baking soda and vinegar can be effective at unclogging your drains. Half the amount of vinegar to salt and a little baking soda, can help to clear your drains of hairs and other debris.
Restore your cleaning cloths
It's not just your surfaces, furniture and household items that need to be kept clean, but also the cloths and other equipment you use to clean them. Try soaking your cloths and sponges overnight in a bucket of salted hot water and you'll be amazed at the difference in the morning!
Using a professional cleaner
Sometimes, the professional touch is what your home requires to sparkle and shine, as even with plenty of salt in the cupboard, often there are not the hours in the day to do the job properly yourself. Why not hand over your home cleaning tasks to the experienced cleaners at Domestique? We operate a number of cleaning services including regular and one-off cleans. Please click here to find out more or to enter your postcode to find your local Domestique branch.