If you are tasked with clearing a house, whether this be your own, or for a friend or relative who is deceased or being forced to move out of their home, you probably have quite a big challenge ahead. With this in mind, we have put together some useful tips to help you make sure the house clearance process goes as smoothly as possible.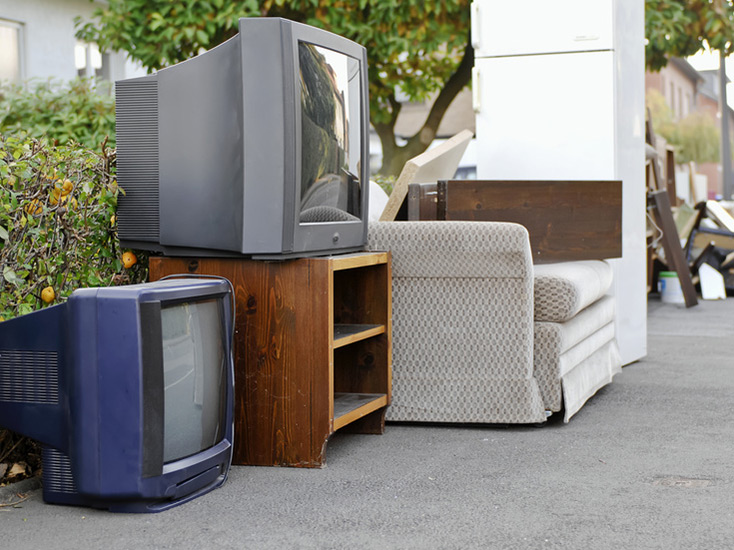 Plan how much time you will need to clear out the house
Aside from the actual time taken to clear everything out of a house, it's important to take into account the time that you will need to sort through each room. In many cases, it can take as long as half a day per room, so it's important to ensure that you have enough time to get the job done properly, to save on unnecessary stress.
Sort through each room
Make sure you have allocated yourself plenty of time to have a proper sort through, before you begin the process of actually clearing the house. Go through everything and decide which items you would like to keep, which you would like to donate and which you would like to throw away or donate.
When it comes to sorting through, be as ruthless as possible and only keep items that you'll definitely have use for! A useful approach for sorting through each room is to use a traffic light system, where you use different coloured stickers for items you want, items you can donate or sell, and items that can be recycled.
Once you've finished the sorting process, it's probably a good idea to start arranging items together. Not only will this make the clearance process easier, but you'll be able to see if you could stand to be more ruthless in terms of the items you will actually need, should you choose to keep them.
Once you are finished, it'll be easier for you to add up the volume of each category and understand how you will move items you are keeping or plan to donate or sell yourself.
Arrange for a professional house clearance service
The easiest solution is to find a house clearance company to take care of the disposal of unwanted items. House clearance companies should hold a valid waste carrier licence and registered with the Environment Agency as this is a legal requirement for any company that transports and disposes of waste, even household items. Remember, any reputable company will be happy to show you their licence.
At Domestique, we offer a highly professional and efficient house clearance service in territories across the UK. We can clear out houses, flats, garages, gardens, sheds and lofts, taking away everything from CDs and Books, or small electrical items, to large pieces of furniture.
Call us today on 0845 625 9897 to talk through your house clearance needs, or submit a request via our website and we will get in touch with you within 24 hours.