Cleaning your windows yourself is quite a hassle, especially if you live in a home with more than one storey. Not only does using a ladder for upstairs windows make the job a risky one, but exterior window cleaning is also a time-consuming job. Despite the time it takes us to clean our own windows, in most cases, the finished results are less than satisfactory without the skill of a professional window cleaner.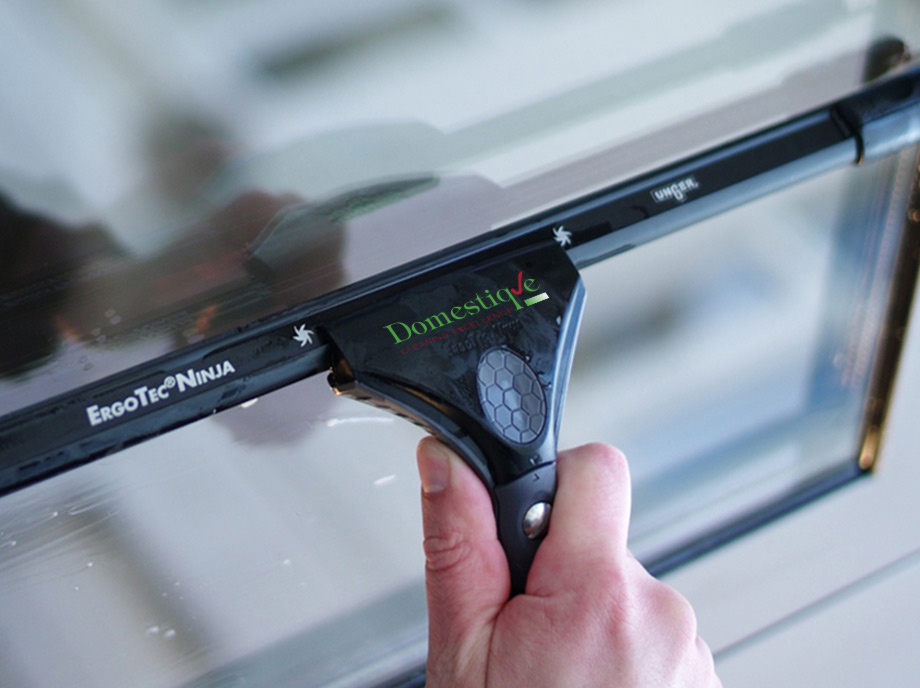 To save yourself the time and the risk of window cleaning, we highly recommend hiring a professional home window cleaning service a few times a year, to keep your windows in good condition.
If saving time and avoiding climbing up a ladder aren't reason enough for you, here are the other biggest benefits to bringing in a professional window cleaner.
Your windows will serve you longer
Environmental elements such as acid rain, hard water and oxidation can have a negative effect on your windowpanes, damaging the glass over time. By hiring a professional window cleaning service, you can help to keep these elements in check. Window cleaners have the right cleaning tools to successfully wash corrosive chemicals off your glass, so by investing in window cleaner services a few times a year, you can actually save money by extending the life span of your windows.
Improve the efficiency of your windows
When dirt, grime and minerals build up on your windows, your windows can become dull and cloudy over time. This means that during the colder months, the sun's natural warming effect is less effective when light is blocked out by stained windows.
A further problem that can ruin the energy efficiency of your windows is that oxidation and weathering can damage window seals and gaskets, leading to air leaks and condensation. These issues can result in mould problems and increased energy bills. By hiring a window cleaner, you can stand to keep your windows in good condition, keep your home warm, and keep your energy bills in check.
Improve the appearance of your home
Keeping your windows clean makes both the interior and exterior of your home look more appealing, both to you, and to anyone that visits your home. Clean windows allow natural light to penetrate your windows in all its glory, as opposed to casting strange little shadows from smudges and marks on the glass.
Should you be looking to sell your home at any point, clean windows can certainly contribute to increased kerb appeal and more positive interior first impressions. As a result, this should help you to attract more buyers.
Increase your comfort and wellbeing
First of all, smudges, scratches, stains and dirty streaks on windowpanes can be very off-putting, especially if you have spent some time trying to remove them yourself. Calling in the professionals will ensure cleaner windows and leave you to focus your mind elsewhere.
It's also important to consider that by letting in more sunlight, clean windows can help to improve your mood by boosting the serotonin levels in your body. By hiring a window cleaner, you can benefit from feeling more calm, alert and happy.
Window cleaning from Domestique
At Domestique, our window cleaners are fully trained professionals, using only the highest performance products and equipment to leave your windows looking spotless. To arrange your window cleaning service, or to learn how window cleaning can be combined with our regular domestic cleaning services, as well as over special services such as oven cleaning and carpet cleaning, call now on 0845 625 9897.