A domestic cleaning service is a cost-effective and convenient way to freshen up your home and keep it exceptionally clean. However, have you ever thought about your windows? Exposure to the outside combined with dirt and dust built up from inside your home, can leave your windows dull and unpleasant to look through.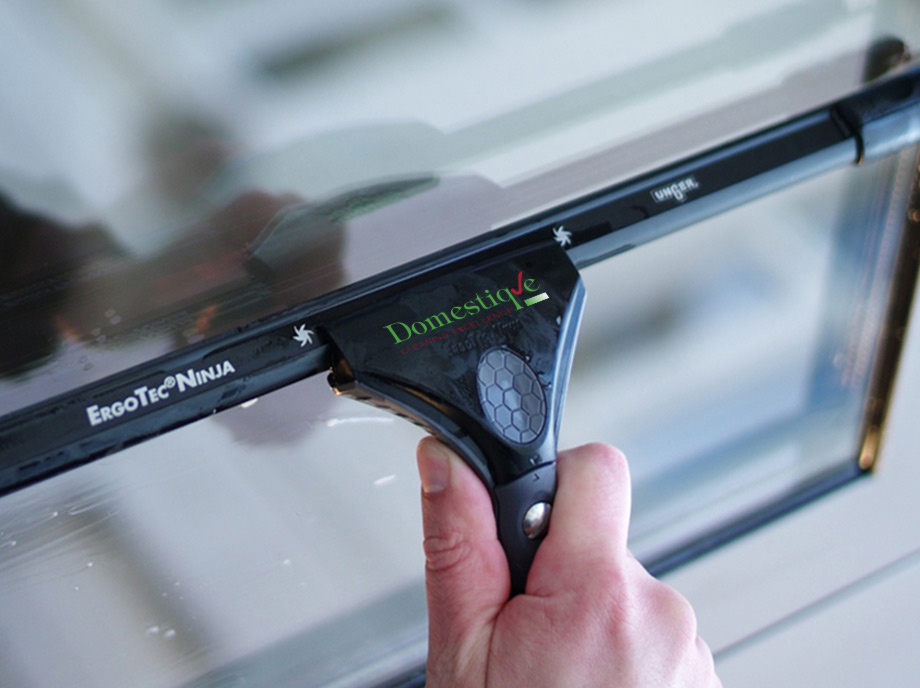 Here are 5 reasons why getting your windows professionally cleaned can benefit your home:
?Over time dirt and debris on your windows can build and etch into the glass, leaving your windows scratched, distorted or potentially damaged. A domestic window cleaning service will use special equipment and cleaning products to keep windows clean and protected.
?Professionally cleaned windows may also make all the difference when it comes to selling your home. Clean windows will create the right impression for buyers and inspections, and make your home appear more inviting in property photos.
?Professional domestic window cleaners are well-trained and experienced at dealing with windows at varied heights and angles, and getting at hard to reach areas. They will be competent at using the right equipment and chemicals safely to reduce the risk of any health issues, injury or broken windows. Having your windows cleaned professionally means you won't have to worry about all the associated health and safety risks for yourself.


?Having your windows cleaned alongside your regular domestic cleaning service, will keep your windows clearer and without any streaks. With experts on hand, you'll get a more effective clean without disrupting your day-to-day routine.
?With beautifully clean windows, your home's exterior and interior will be improved. This can really enhance the quality of your home for visitors and everyday living. Dirty windows which haven't been properly cleaned for some time can often make a home appear unkempt or less inviting.


How often should you have your windows cleaned?
Generally, you should have your windows cleaned every 3 - 6 months, and it's a simple service to include in your regular domestic clean. However, you may benefit from having them cleaned more regularly depending on things such as if you're located in an area with higher traffic pollution, or you have pets which dirty the windows more easily, particularly if you have large or tall windows.
How do we do it?
Our expert cleaners use water fed pole window cleaning machinery, to ensure the best possible results every time. Combined with traditional cleaning methods, our machinery can lift streaks, stains and debris and leave all windows looking sparkling new. You can buy our window cleaning service in combination with our other services in 6, 12 or 18 week intervals, and benefit from a discount if you only want an occasion spring clean of the glass.
If you'd like a quote for your domestic window cleaning for your home or you'd like to find out about our other domestic cleaning services, we'll offer you a competitive, no-obligation quote - call us today on 0845 625 9895.